Archaeological research Casino Middelkerke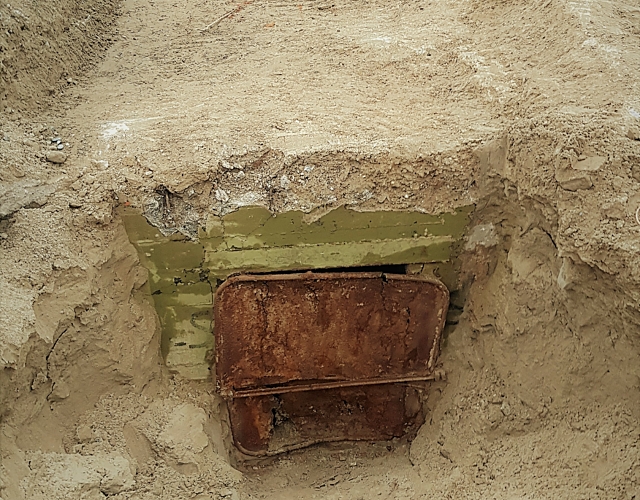 Archaeological research Casino Middelkerke
During archaeological research in the context of the planned new casino, ADEDE found two bunkers of the 'Doppelgruppenunterstand' type on the former casino site. These were officially opened to the attention of the media.
Two exceptionally well-preserved bunkers were found during the archaeological investigation. What makes these conditions so special is the presence of plastering and the instructions and drawings / inscriptions of the soldiers who were stationed there.
The inscriptions warned the soldiers not to leave lights on when the defensive hatch is open, not to smoke in the bunkers, ... The inscriptions of the soldiers include their names, the dates of their stay (17.11.42 and 31.1. 45) and drawings.
These bunkers are part of the many testimonials in the coastal landscape of the Atlantik Wall during the Second World War.
Not a trace of ammunition or personal items inside the bunkers. The explanation for this is twofold. On the one hand, unlike other posts in and around Middelkerke, this post was abandoned overnight, on the other hand the bunker remained accessible for quite some time after the war.
This bunker will eventually be demolished to make way for the new casino after it will be registered extensively in the coming weeks.