Archaeological research in Middelkerke
Find of 2 bunkers that are almost intact
Archaeological research in Middelkerke
Find of 2 bunkers that are almost intact
Archaeological research in Middelkerke
Find of 2 bunkers that are almost intact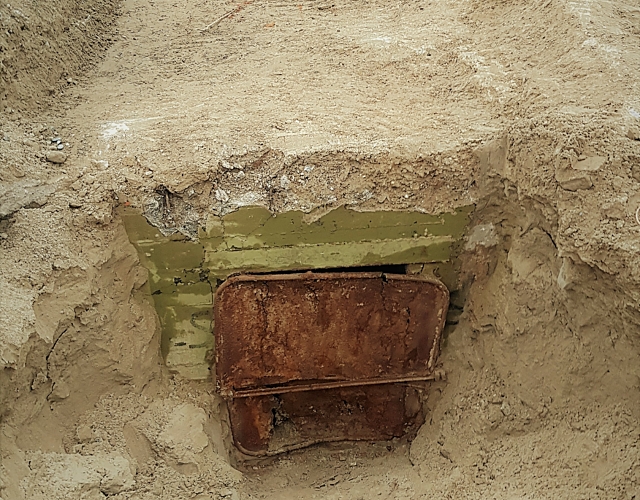 Archaeological research in Middelkerke
Find of 2 bunkers that are almost intact
During archaeological research on the site of the Middelkerk casino, the entrance door to 2 shelters or bunkers was discovered. It is a part of Hitler's defensive wall at the Atlantic Wall. Several details have been remarkably well preserved, such as the plaster present and various German inscriptions and drawings.
It was common knowledge that these bunkers were present. The only question was what condition they were still in. The bunker was officially opened on Wednesday 6 January 2021 in the presence of the mayor of Middelkerke Jean-marie Dedecker and Minister of Immovable Heritage Matthias Diependaele.
After the archaeological investigation, these bunkers will be demolished and make way for the new casino.
Those who want to view video material of these finds can do so via this link